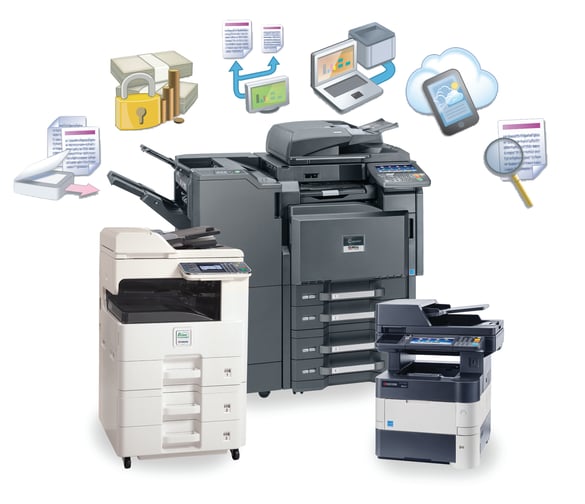 Benefits of new a new copier or printer
If you owned an older model car getting 1/2 of the gas mileage of today's models, you would certainly look to upgrade and save your wallet from loosing money at the gas pump. However, your office continues shelling out monthly payments for an out-dated copier or printer that is costing you too much money with every copy and print. What if you could bring a significant cost savings to your company simply by suggesting an audit of your current copy/print equipment? What if you were the reason that your company ended up saving 30% on their current costs? (Time to look good)
At JR Copier of Minnesota, we run copier & printer audits all the time for companies in the Twin Cities, Minneapolis – St. Paul metro area and around the state of Minnesota. What we typically discover is that companies don't check on their copy/print operation or what it is costing them. This equipment (and its maintenance) has a direct effect on your bottom line, yet most groups will continue to blindly pay leases and service contract bills on old equipment when they could be saving up to 30% of their print budgets. And it's not just money they could be saving; they could also be saving time. These businesses could save money and enjoy faster print speeds and greater quality, functionality & finishing capabilities with a newer model. It's a win-win, and a simple audit can help you match your print equipment to your document output.
For organizations that have desktop printers in every cubicle, did you know that average desktop color printers cost you around $.25 for every print? - With a centralized multifunction copier and a Managed Print Program, these costs would plummet to around $0.07/print. That's an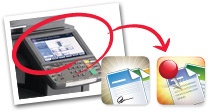 immediate savings. What could your office do if it kept up to 30% of it's money on every single print? - And not to mention the ability to improve work-flow with the new available technology, like cloud scanning, printing and many other functions, and better yeat, we can manage it all for you, so you can dedicate more time on what you do to create more profit!
---
Benefits of new office equipment
More reliable - Less down time saves your employees time and keep them on task (Time is money)

New technology - Scan to the cloud, email, print and more finishing capabilities (Document management)

Cost effective - The cost per copy or print is cheaper to service & suppor

t