---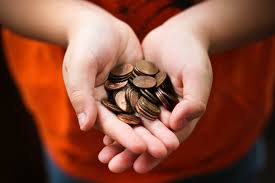 Copiers & Printers Buy, Rent Or Lease On A Budget



After working with small businesses for over two decades (and after being one for just as long), we understand what it's like to create a budget when the funds at your disposal are all but infinite.
copiers & printers can drain any budget, there are many ways you can keep your office equipment running, or you can afford your new machines with your existing budget.
I'm going to give you a few hints, but if you have any questions - Let me know!
Buy, Lease or Rent your new copier
Certified Refurbished Copier/Printers - Save thousands!
---
Is Your Old Copier Eating Your Lunch?
So, what are your options as small business when funds are hard to come by and you're in need a new copier?
The ideal way to do this is to have the budget or the money available, but some times is hard, and there are no guarantees that you will be approved for the lease for a new copier or printer or the money is needed for other things. A second way is to obtain a low-interest loan from your bank. The third option is to rent a copier, which is like leasing, but it includes all the service and supplies, with the price.
Before you begin the RFP process, carefully assess your organization's needs, and be sure to include them. On average, how many copies are made every month? Do you need color copies? Expect to pay about 25% more for those. Will you use the machine to scan and/or fax documents? Do you need to print large quantities that require sorting and stapling? How quickly do you need to print copies? Are you sending jobs to your local printer? How much are you currently spending on printing and copying?
With rapidly changing technology, choosing the right copier can actually be a pretty complicated process. Copiers today do more than just copy – they are capable of printing, send emails, faxing, and scanning, so make sure you know what your needs are.
Most copiers today, come with some or all of these features, so it may actually have little or no impact on the price.
The higher the number of copies produced per minute, the higher the price of the copier, but the lower the cost per copy or print. Expect to pay more for high resolution copies, and "consumables," such as toner(s) and service, must be factored in.
If you decide to go with the leasing option, consider the price, functionality, and length of the contract. The price is tied directly to the functions you require, such as high speed printing, color copies, scanning, duplex copying, etc.
" Warning: Don't let your current copier vendor coerce you into signing another Copy Machine Lease contract before your current contract is up. Normally your sales rep will visit you within 6 months of the expiration of your copier lease."
Just like car leases, expect to pay more for shorter lease periods. Carefully review the amount of copies that fall within the contract parameters. Experts advise budgeting for an additional 15% use during the contract period, or else you can expect to pay a lot more for "overage." And be sure to confirm that the lease price includes maintenance.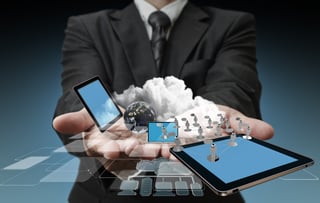 Comparison shop online, ask for in-person demos, and get input from other companies. You can find copier leasing companies online, and consult your local Better Business Bureau throughout the process.
We often spend so much time thinking about the big technology issues in an office that we take for granted the most basic, and essential components.
Don't give up on replacing your ailing copier because you don't quite have the money for a new one. It can cost you more to use or operate your old copier than to get a new or a certified refurbished copier.
If you need a copier or printer and you must or would like a used or certified refurbished equipment, make sure if you have it on a service contract, this way you will not be liable for the repairs nor the supplies, and also make sure the copier has low usage or the company that sells it guaranties the replacement if there is a major issue, which is very unlikely, but still possible.
---
CONCLUSION:
If you are anywhere in the Twin Cities metro area, or west side of WI and would like a NO OBLIGATION quote please fill out the form on the right side and I'll get back to you ASAP.
As always feel free to ask me any copier buying or service question and I'll do my best to give you a solid answer.
Thanks for stopping by.
---